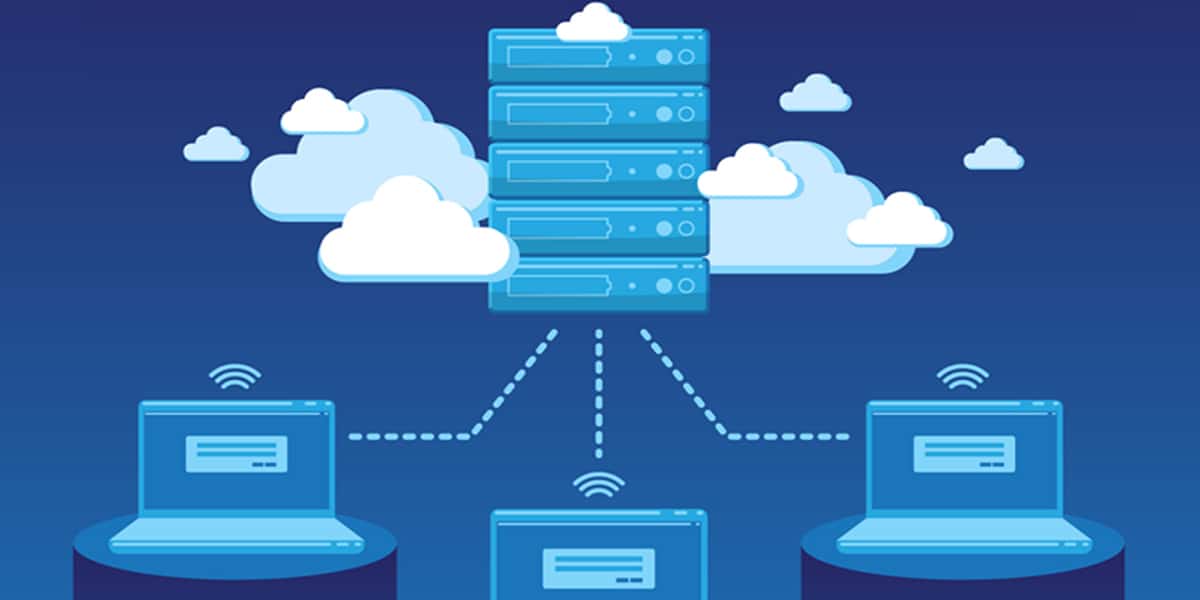 20 Apr

What are the benefits of a cloud-based PBX system?

PBX stands for Public Branch Exchange and is simply another legacy acronym that remains in use, primarily because many businesses associate PBX with phone systems. Today's phone systems run on enterprise-class servers, preferably in the cloud, where 100% uptime guarantees on power and IP service are offered. The virtual servers can run on a single physical machine or have included a second physical machine. They have shared storage and with virtualization software such as VMware, it is possible to create a solid foundation for a multi-tenant, cloud-based VoIP phone system. If the phone system is set to high-availability, it is reasonable to expect an uptime guarantee of 99.99 percent or higher.

A cloud-based PBX comes with lots of advantages for your business. Let's look through some of them:

Advanced Calling Features
A could-based PBX phone system provides remote access to advanced features such as an auto attendant, call transfer & parking, call recording, auto attendant/ IVR, instant call control, ring groups, call queuing, music on hold, call transfer, office hours, conference rooms, phone directory, and voice messaging. You can have a full unified communication suite; seamless interconnectivity between email, voicemail, presence, active directory integration video and more. A cloud-based PBX can allow your company to take advantage of a "follow me" service that allows a number to ring in consecutive order until the call is answered or either to ring simultaneously on a set number of phones.

Lower hardware and service costs
With a cloud hosted PBX phone system, your business gains the flexibility to provide IP softphones on PCs and have employees utilize their cell phones in the field. This eliminates the cost of putting a physical phone on every desk, which dramatically lowers initial costs.

Great for remote workers
A geographically diverse workforce can all be tied together with one phone system. Customers won't know if you're talking from home or from the office. Your employees can work from anywhere in Australia or overseas, providing flexibility to travel or work remotely. If you have key employees that move overseas, with a cloud-based PBX they can still work for you with an IP phone and a VPN connection. No one will notice the change in their location, you just need to have a good internet connection.
Unlimited scalability
As your business grows, you don't have to worry about changing the number of your users. A cloud-based phone systems PBX comes with the ability to add and remove lines in minutes and be charged only for what's in use. This all will be done without paying for idle circuits and having expensive phones sitting on empty desks, like with be the case of an on-site PBX.
Ensure Business Continuity
In case of natural disaster, some businesses can deal with being offline. But what if a customer is a health care organization with high call volumes and critical tasks? In case of an onside PBX has an interruption, it brings the business to a complete stop. In whatever way a cloud-based PBX provider can offer redundancy, uptime guarantees, and reliability that simply cannot match onsite for anything close to the same cost.
Fewer things to break
You don't have to worry about providing maintenance repairs to the backend equipment as this will come in the responsibility of the phone system hosting company.
Voice quality
The quality of digital voice service has increased over time. As Cloud-hosted PBX systems use digital phone systems, calls are exceptionally clear.
Customer satisfaction
With a cloud-hosted PBX, you can have phone numbers from almost any country in the world. You can move your phone systems to another location, city or even country just by disconnecting and connecting to the new internet connection of the new location. This way for each geographic area you service can have a local number that will ring a call center in another state, or even country, based on cost and time zone considerations. The customer gets the satisfaction of knowing that the business is local, and the company delivers outstanding customer service.
Do you want to find out what it takes to migrate to a cloud-hosted PBX solution and which cloud phone system would be the right choice for your business? Contact Arcus Voice for a chat and a free demonstration.